The YOTELAir experience is designed to provide easy and comfortable accommodation at some of the busiest airports in the world.
Located in the new Jewel at Changi Airport I am sure YOTELAir Changi is surrounded by one of the most amazing, beautiful airport experiences in the world.  Take a look at Jewel @ Changi here.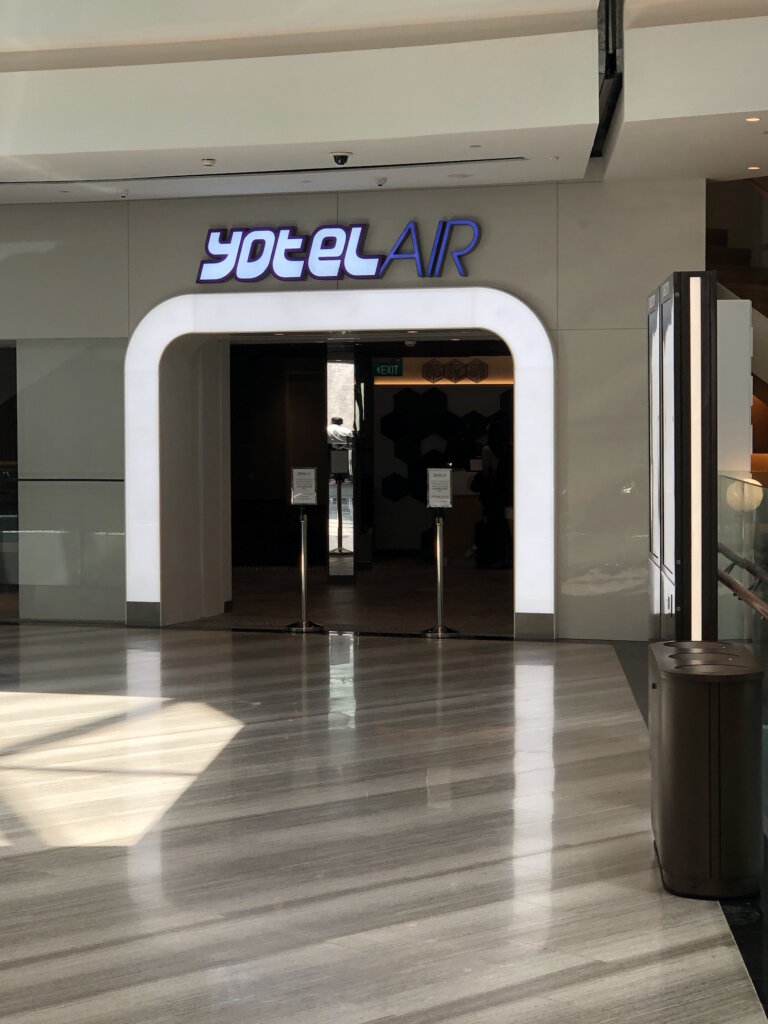 On arrival the whole process is designed to be almost self service, especially if you've booked online before you arrive.
Rooms can also be booked by the hour (minimum 4 hours) for a quick stopover to freshen up and take a nap.
They also cater to everyone with disabled access rooms, family rooms and standard rooms.
There is a communal area close to reception where you can meet up with friends and family.  You'll find vending machines that cater to most snack needs and a kitchen area with free coffee.  Breakfast is also served for a small fee.
Once you reach your room you'll find a tight space that is designed to purpose a quick stay.  There is storage space under the bed for a couple of suitcases and little nooks here and there to charge your phone etc.
The bed can be adjusted to lie flat or be upright so you can sit in comfort, and after a week in Manila the mattress is to die for memory foam comfort.
While space is limited the room should be comfortable enough for getting refreshed and having a good sleep.
This is definitely somewhere I would be happy to stay not just during a stopover at Changi but a short stopover in Singapore itself.
With access to the SMRT from Terminal 2 being a short walk away and the amazing Jewel around you there's not much you won't find nearby at YotelAir.
Comments
comments left so far. Please leave a comment below. Did I mention that I love your feedback?