Jewel @ Changi Airport is a new space built to give travellers an amazing experience.  Featuring so many things to do, shopping, restaurants, lounges, hotels and not to mention the world's largest indoor waterfall surrounded by an indoor rainforest what more could you ask for?
Just a short walk from all of the Changi terminals this is the center point for the airport.
The first thing you'll notice arriving here is the people.  It honestly feels like half of Singapore is in this building and rightly so, there is something here for everyone after all.
Walk through the forest, be splashed by the waterfall.  This is man made nature at it's finest.
Head below ground and you'll find an awesome rain vortex inside a massive glass tube that is almost as cool as the waterfall itself.
If you're lucky enough to be here when the light shows take place after dark you'll be mesmorised by the beauty of water and light, that is if you can get close enough to see it.   Expect huge crowds.

With so many shops and restaurants it's impossible to feature everything so it's easier to focus on the main attraction.  Be sure to check out the Jewel @ Changi website over here to see everything on offer.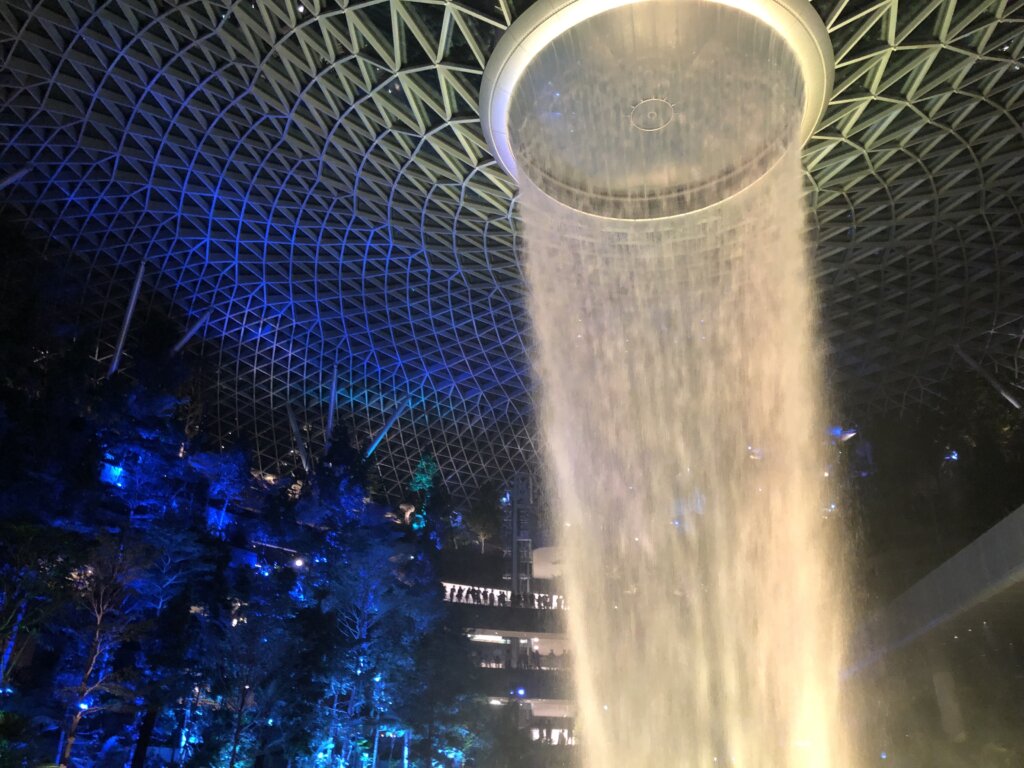 Comments
comments left so far. Please leave a comment below. Did I mention that I love your feedback?