The story of Manila is unlike others I have told of my travels.  I did not wind up here by accident, nor did I plan to come here on a random whim.  I come to meet a friend who I have been talking to for a long time.  As you'll have picked up from the vibe of this blog, I am a relatively private person and don't share much about my personal experiences so this post will be no different and will be focused on the destination and not me.
The story begins on a Qantas A330 on the 21st of April.  Having been told many things about Manila from many people I wasn't sure whether to be hugged at the airport by strangers or murdered in the pickup area so I had some hesitations when I arrived and remained cautious.  In fact my first experience after exiting the terminal and looking for a smoking area was to be bombarded with offers of taxis, strip clubs and drugs from locals sitting around looking for someone keen enough to go for their hospitality.  With offers of an instant cheap girlfriend, who could resist?
After arranging a taxi through Grab and facing the first anxiety of driving on the other side of the road we were off to Makati to my hotel.
The first thing a newbie will realise about Manila is, people drive crazy!  Hopping lanes, not indicating, pushing people out of the way and honking the horn are just standard driving practises.  It takes a little bit before you can stop digging your nails into the seat.
Makati Avenue
What seems like one very busy area of Manila, Makati City is a vibrant area full of hotels, restaurants, night life and much more.  The Hop Inn Hotel was our base for the week and is located toward the eastern end of the very busy Makati Avenue.  The hotel itself is a budget hotel that's not very old and while it isn't geared towards being a Hilton knockoff does have a few touches that don't make it feel extremely budget either.
The area is surrounded by both high rise buildings and more traditional structures depending where you're looking.
While it may be a central business district the area has some gentrification left to be desired, for example you'll find footpaths are often uneven, blocked by cars or just don't exist so walking on the road from time to time up the busy street is not uncommon.
Earthquake
Well wouldn't you know it, my first ever earthquake come as such a surprise I didn't actually know what it was.  The hotel shook for about 20 seconds, not in a violent way but enough to definitely feel it.  It was recorded as a 6.1 magnitude earthquake which was felt across the Manila area.  It was sad to hear of people being injured or killed in other areas and was on all the news channels for days afterwards.
The most popular video the internet over seems to be this hotel with it's pool overflowing the side of the building.

It was a little scary with big earthquakes happening around the country, but everything worked out OK.
SM by the Bay
Located across from the SM Mall of Asia is SM by the Bay which is an area dedicated to restaurants, an amusement park and park lands sitting alongside Manila Bay.  We enjoyed a nicer dinner here before taking a ride of a MOA Eye which is the tallest ferris wheel in the Philippines.  It's also very beautiful to look at.
There's also other rides and attractions along the water front to make for a nice evening with friends.
The Laneway
The lane located behind the hotel was a buzz of activity almost 24hrs a day.  During the day the residents are out doing laundry, kids are playing, adults are working.  Some of the houses have small shops located out front or underneath that sell basic necessities such as drinks and there's a few street stalls selling random foods.  Over a 24hr period the activity goes from slow to fast with everyone gathering around dark to eat, sing and talk which goes on well into the night.
I found this really interesting to watch.  Everyone seems quite content with what they're doing and there's rarely any disturbance to it.
The Food
As many who follow my posts will know I like to try international fast foods wherever I go so I can compare them to back in Australia.  This guarantees a visit to a McDonalds or a KFC at some point.
Manila does not disappoint with many American chains located everywhere such as Wendys, McDonalds, KFC, Burger King and more as well as some uniquely local takes such as Jollibee.
Without going into too much detail I always find it amazing the awesome menus some of these restaurants offer compared to the boring menus back home.
KFC in particular did not disappoint with very tasty chicken.  McDonald's was reasonably average.  Jollibee certainly hit the mark for taste.  There were also visits to other non-chain restaurants however I really let myself down this time and didn't try too much in the way of local cuisine.  I guess that means I will have to go back to give it a try again.
And here's some photos of a large food hall on Friday night of stuff that I didn't get around to trying.  Next time.
Transport
If there's one thing that sets Manila apart from other Asian countries I have been to it is certainly the traffic.  Not only is it crazy at times to even move in the traffic but it feels like there are no road rules at all and it's everyone out there just trying to stay alive.
While it may seem archaic there's also an array of things you don't see in other western countries, such as Jeepneys (old school Jeep that carries around 24 people in the back), small buses with wifi, all manner of motorbikes and more.  At one point I saw a guy with a large trolley stacked with goods running down the street pushing it along in front of him.  Sure which I'd got a video of that.
Shopping
I only visited a small number of shopping centers.  From the very small near our hotel which housed a few small shops and a super market to the very large Mall of Asia which makes Australian shopping centers seem very small haha.
You can shop for cheap or find the most expensive luxury goods here in Manila.
In Conclusion
I had a great time in Manila.  I didn't see as much as I would of liked and next time I will give it longer in the city to explore more.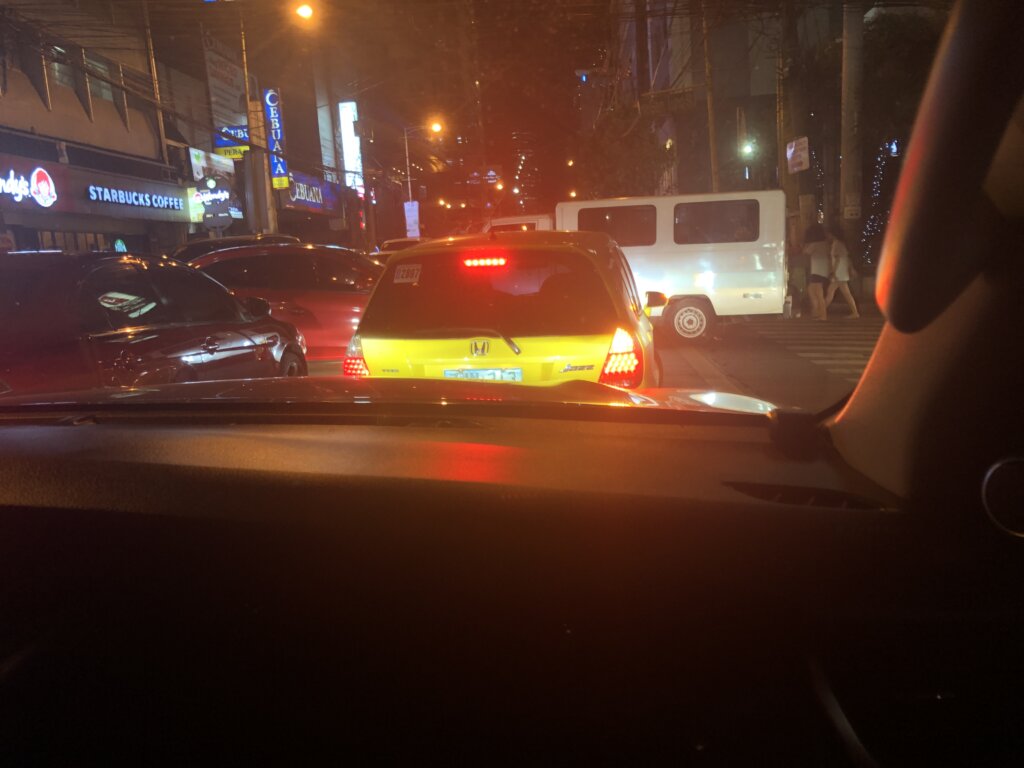 Comments
comments left so far. Please leave a comment below. Did I mention that I love your feedback?