I sit on the balcony of my lovely hotel room in Barbados this morning on the day before the anniversary of my 28th year flying professionally for BA, marveling in the stunning view, with only the waves, and the birds as my music, and the odd bird landing on the railings near me for company, and I feel very satisfied. What an amazing 28 years and how quickly it has flown by! I flew in yesterday in command of a Boeing 777 with my first officer, Jon and 11 cabin crew.  More later – I have an appointment to meet the crew for breakfast now!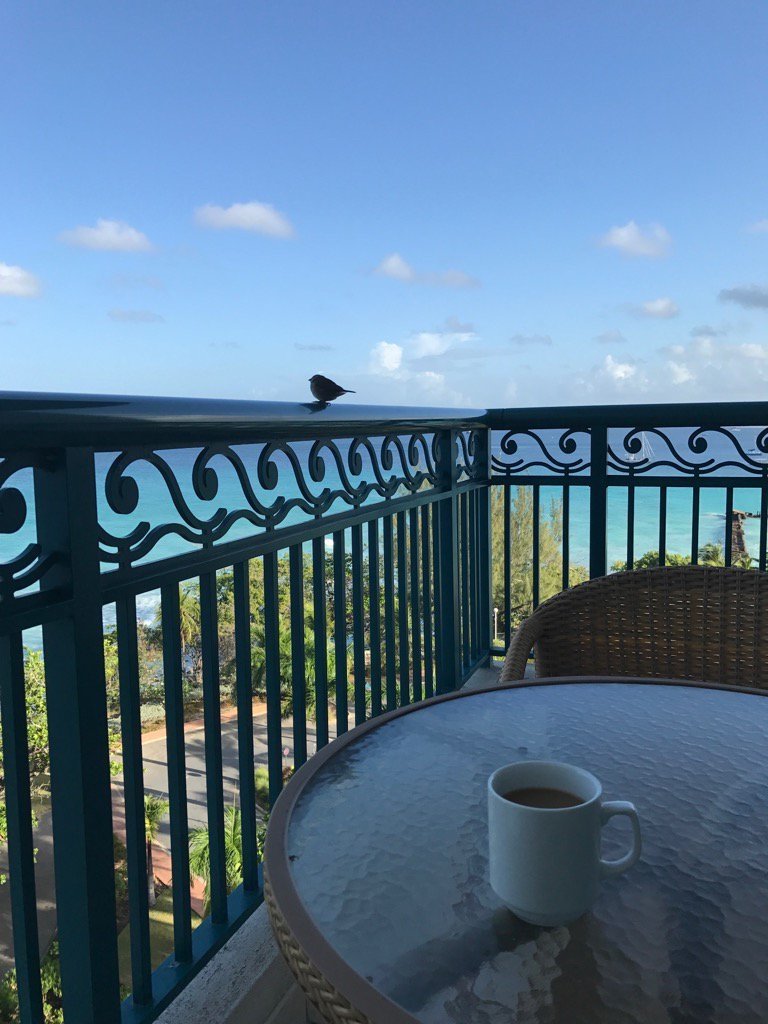 Lorraine Taylor is a 28 year veteran of British Airways captaining Boeing 777's around the globe.  Hopefully Lorraine will write up some more musings for us over time cause we absolutely love hearing from her and seeing her adventures (can you call them that when you're at work?)  All views expressed by Lorraine are her own and not that of her employer.  You can find Lorraine on Twitter @LorraineTaylor7
Comments
comments left so far. Please leave a comment below. Did I mention that I love your feedback?