Nestled between the Kur Ring Gai National Park's rocky mountains and the Hawkesbury River is Brooklyn, a small town that's big on the river.  Driving through the long and narrow town you will see many Marinas and many boats on the water.
There's plenty to do at Brooklyn and it's a pretty big tourism drawcard, especially when it's only about 40km north of the Sydney CBD and only 20 minutes drive from Hornsby.
You can reach Brooklyn by train, car or boat with regular Central Coast/Newcastle trains stopping off at Brooklyn station and the M1 Freeway running right next to the township.
There are a few shops including general stores, pubs, pharmacy, service station and numerous restaurants (mostly seafood).
I parked at Parsley Bay Boat Ramp and walked around Flat Rock Point to McKells Park and back again.  There's some great scenery especially if you like boats or water.
There's plenty to see at the boat ramp with plenty of people coming and going with their boats and plenty of seagulls and pelicans waiting for fisherman to drop them a snack.
At the tip of the point you are looking east towards Patonga which is adjacant to Umina on the Central Coast.  There's no way to get there except by boat or driving to the Central Coast, another 30-40 minutes up the M1 freeway.
After rounding the tip you can see across the Dangar Island.  An inhabited island only accessible by boat.
Given that I like planes, of course I had to look up when I heard one going overhead.
From McKell's park you can see the train line crossing the Hawkesbury River and I was lucky enough to catch a freight train traveling through.
After walking back around the point the pelicans were still waiting for a feed and I was ready to jump in the car for the short drive back to Hornsby.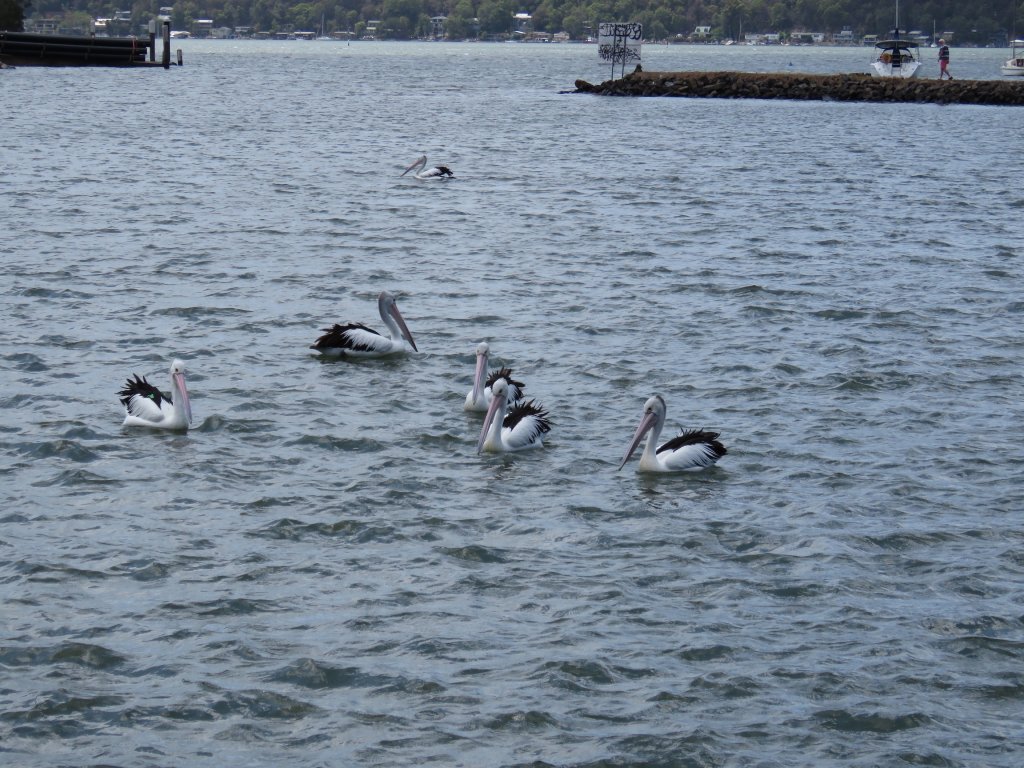 Be sure to leave a comment below and share with your friends.
You might also be interested in my Hornsby to Central Coast train ride which goes right through Brooklyn.
You can find more information on Brooklyn over on the iCentralCoast website here.
Comments
comments left so far. Please leave a comment below. Did I mention that I love your feedback?